We had been planning the shower for weeks — maybe even months! We made/designed our own printables, banners (dots & flags), downloaded LOTS of fonts. We found elephants in the clearance bin from Michaels. We bought peanuts, and kettle corn, and lots of fun finger foods (who knew they made mini corn dog nuggets!?!?) We built a planter (I know, I know, I keep referencing this planter, I will show you soon, promise). We scrambled up until the last second decorating, cooking and setting up. But all in all we pulled off an adorable Peanut in My Belly/ Circus Themed baby shower for my sister and nephew to be.
Enjoy :O)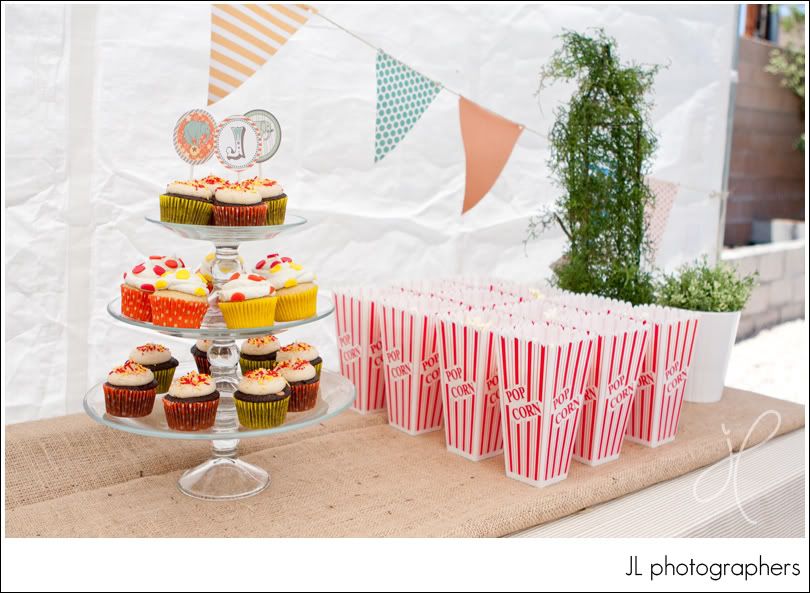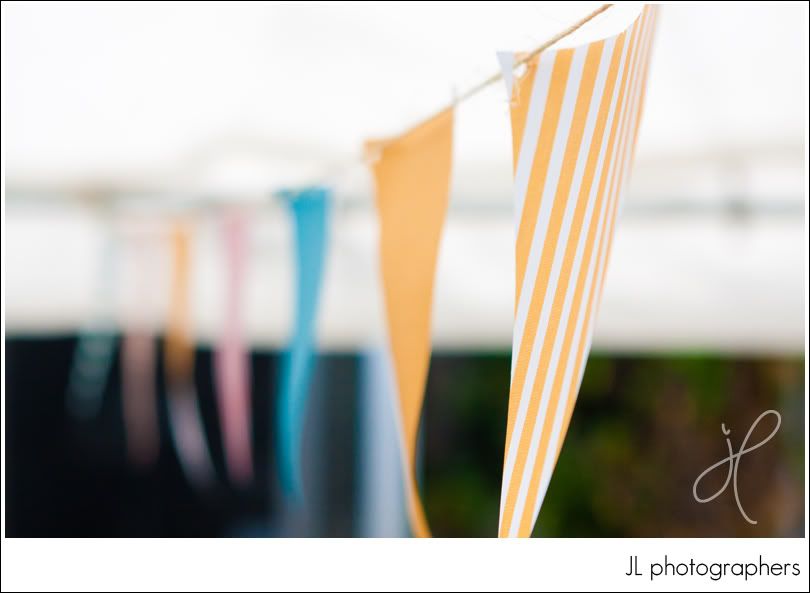 Its hard to see what the drinks said, but we had "Berry Lemonade" & "Life's a Peach Bellini"
Yep, we cut paper into flags and glued them to toothpicks, straws etc ;O)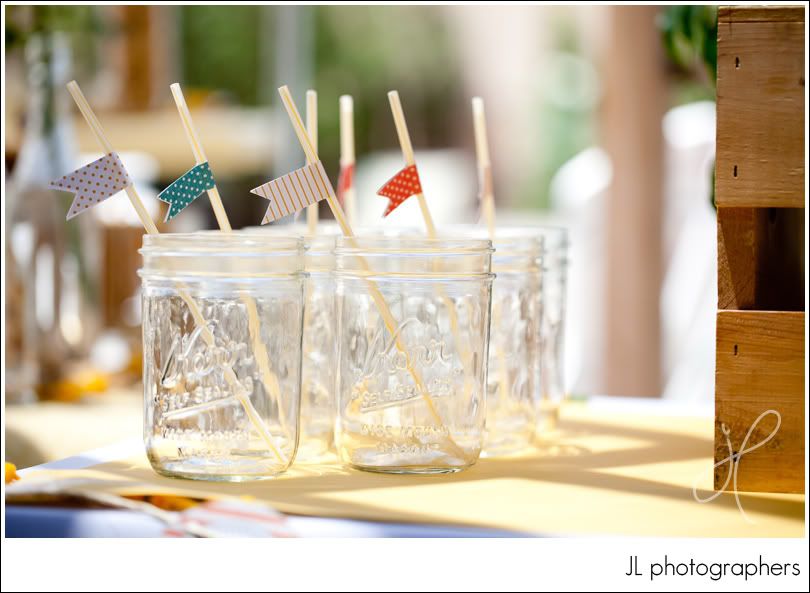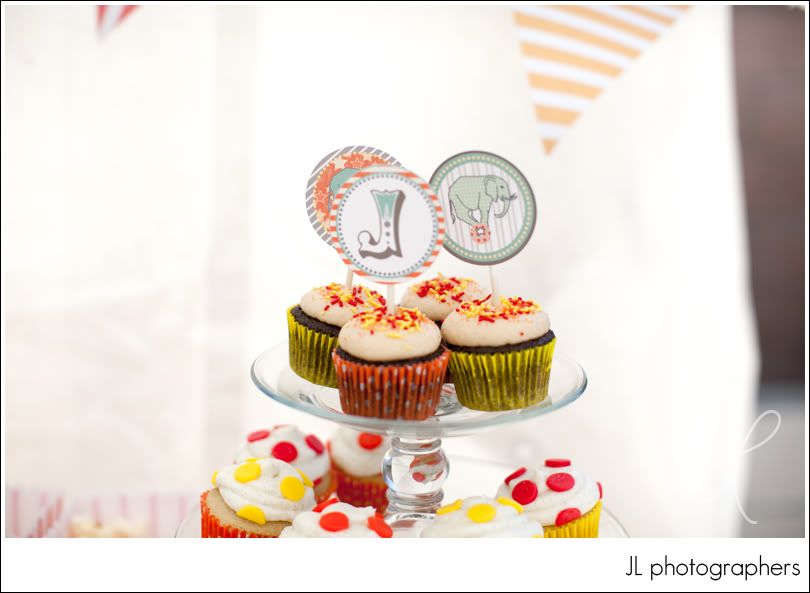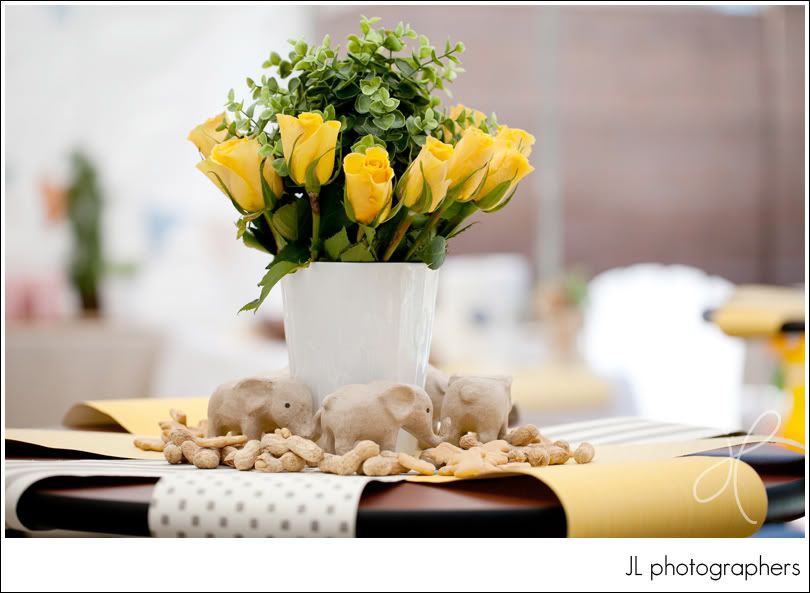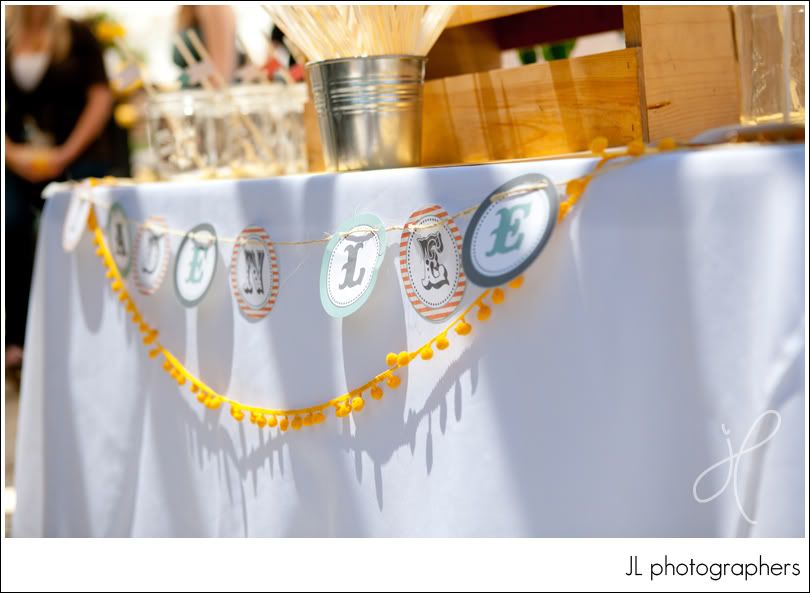 I was so proud of my little food signs, you have no idea ;O) LOL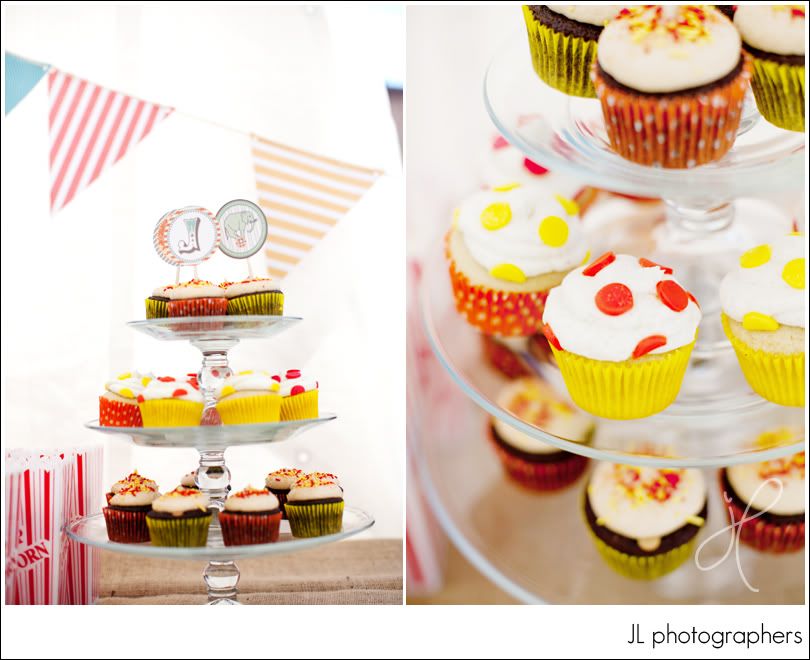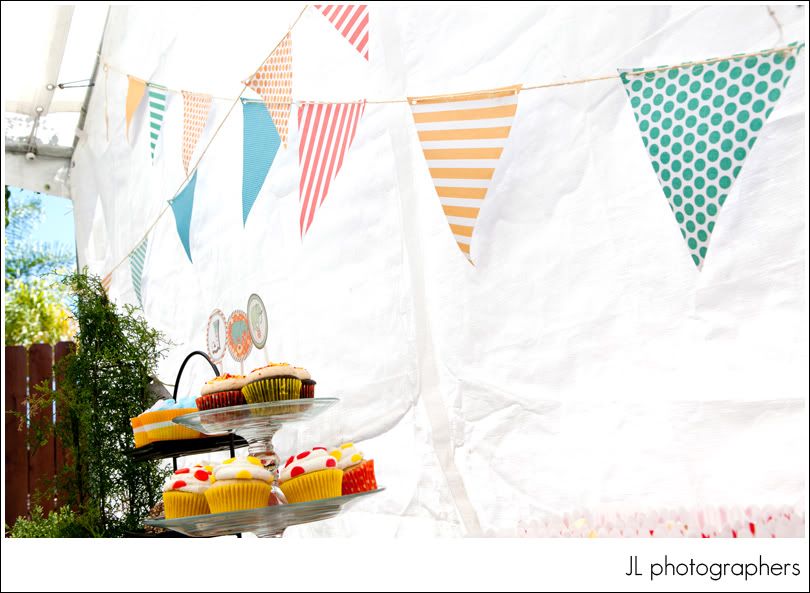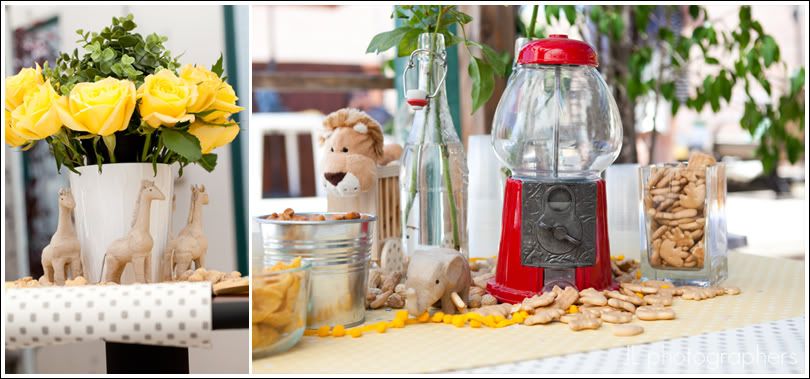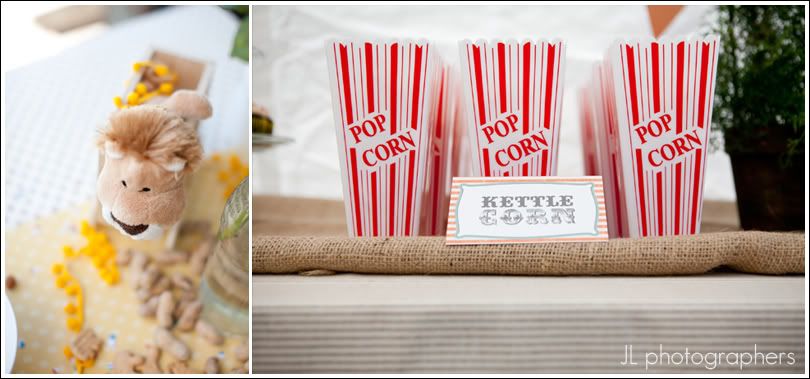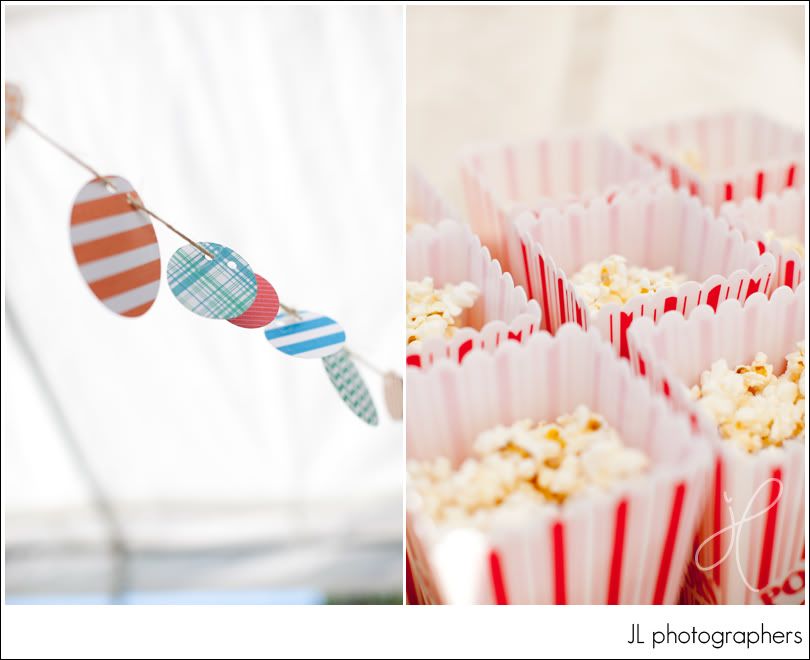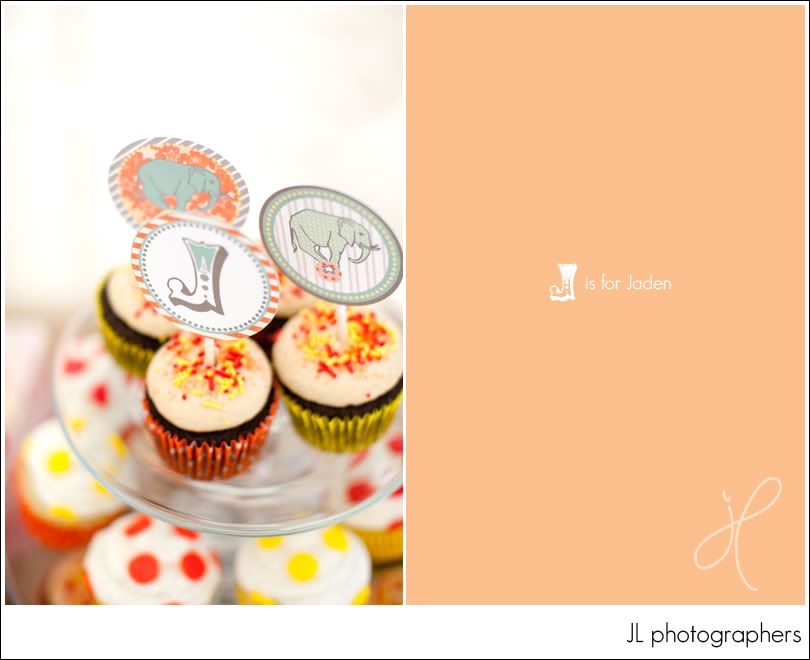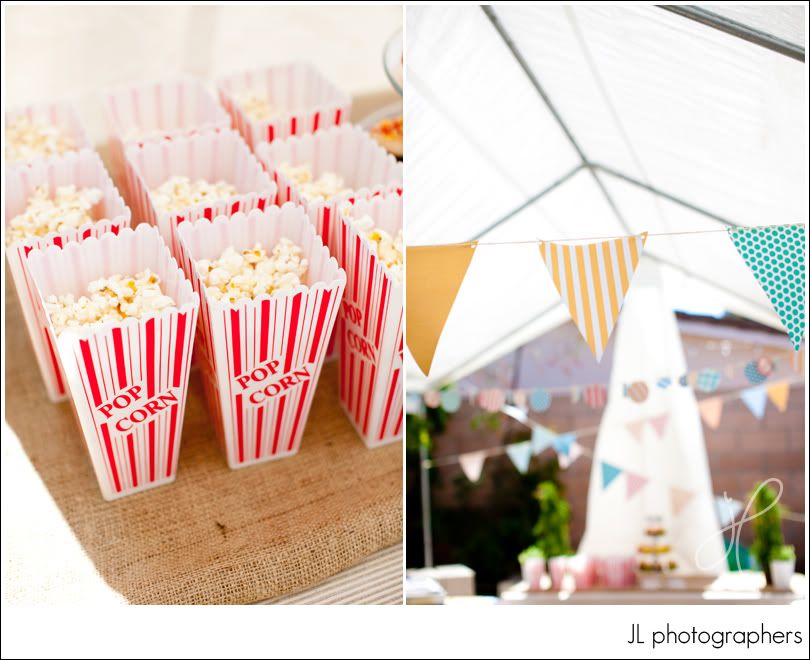 It took so long to set up that I never got to do my hair OR my makeup!
And I'm still getting the hang of this braid w/ponytail thing ;O)
I think I've almost got it LOL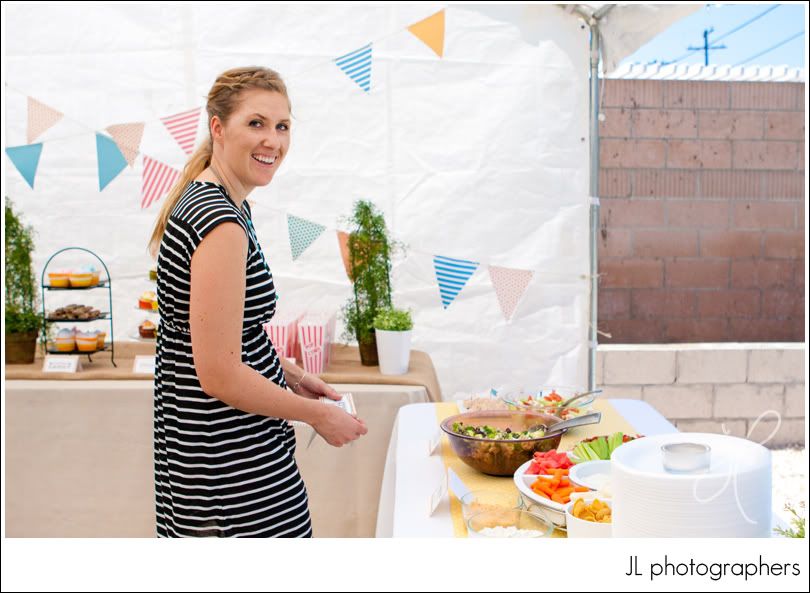 My beautiful sister and her man Stephen :O)